Variable Systems Website / 2022
This website gets poems from Poemist's random poem API that provides access to a collection of pre-written poems. It then takes the poems and separates each sentence into individual drop-down menus, taking into consideration the poet's original use of punctuation and line breaks. This allows users to explore and experiment with different word choices and arrangements to create their own unique poems while still being guided by the original poet's structure.
For controls the user can append more random poems from other authors for a rich blend of writing styles and themes. The user can also affect the text by transforming each glyph into blocks which abstracts their generated poem into complex compositions of blackout poetry.
Finally the user's creation is formatted for print in any paper size the user can wish for.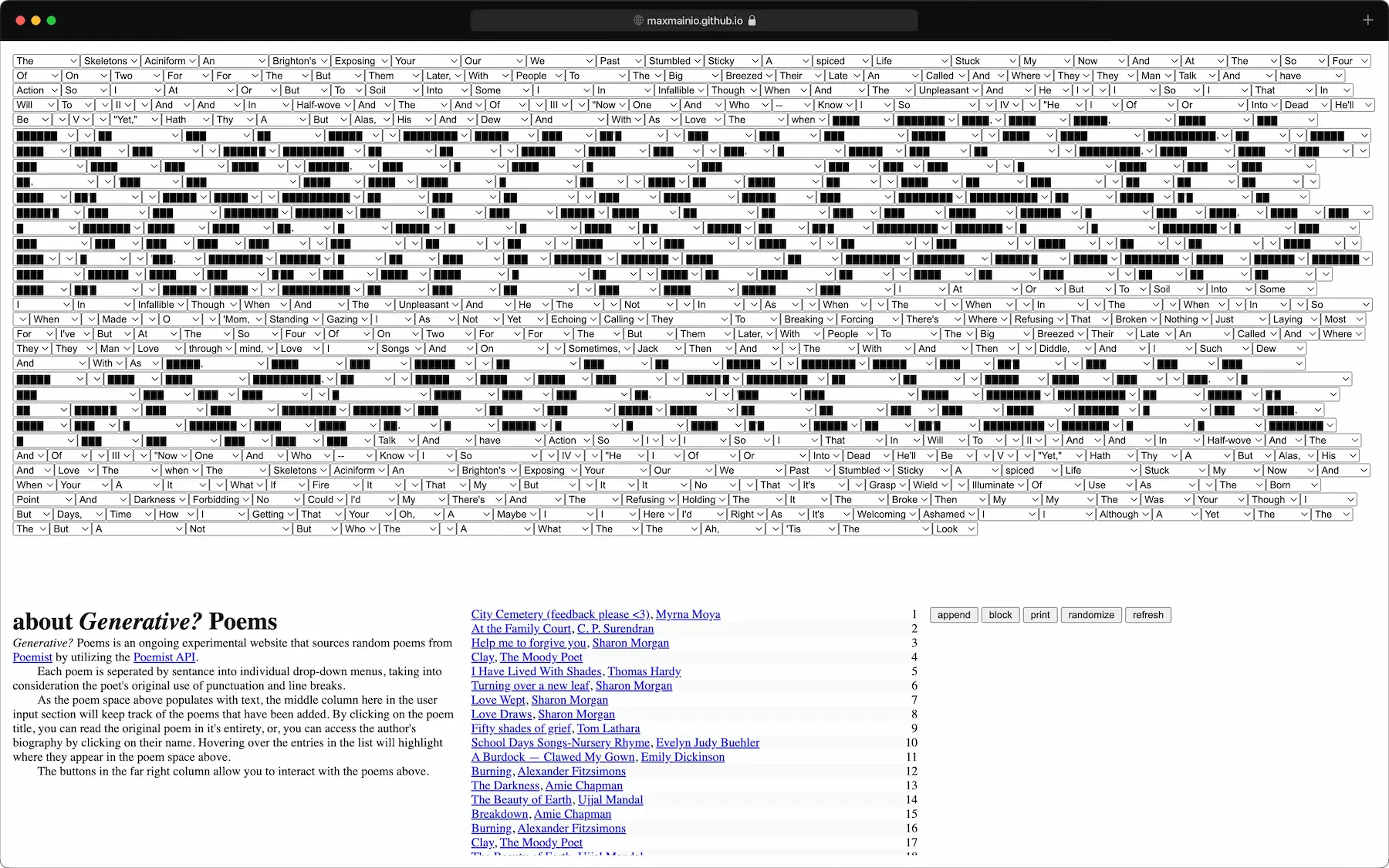 Sadly, as of January 2023 the Poemist random poem API is offline. This means Generative? Poems is sampling from a much smaller collection of poems for now. Fingers crossed that Poemist gets back online one day.